Nashoba Region Classified Ads
(submission rules and costs shown at bottom)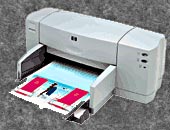 Ref# 02062401 - Printer, Color Inkjet, HP 850C,

Parallel Interface

... $30. (Top)
Orig $600. Ideal for tinkers, parts, or those who like to keep old XP systems running. Heavy duty, office style printer with parallel connection.

WARNING

: Will not work with current PCs without a parallel port. Produces near-photo quality. Comes with 2 color cartridges (one installed and a new $30+ - both long expired but working at last test.
U Pick Up. Leave message at (978) 779-8238 or click here to leave a message.
Ref# 01100101 - Girl's 24" bicycle. Orig. $200+. Ask $90. (Top)
GREAT FIND! Girl's bike. 24" wheels (slightly smaller than full size, ideal for pre-adults, 15 speeds (L-M-H x 5) RoadMaster "Break Out" model. Used less than 10 hrs. Girl grew fast. Accessories include reflectors, gel "soft seat", water bottle and holder, small kit bag. Treads like new. $200+ new. Selling $90. Cash only. U Pick Up. Leave message (978) 779-8238 or click here to leave a message.

Click for 800x600 image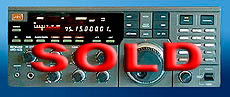 Ref# 02021001 - Pro Receiver - JRC NRD525 - Exc! (Top)


*SOLD*

Pro comm receiver, military style construction, easy access. Type used in monitoring stations. Step above models like Kenwood R5000. Leave message at (978) 779-8238 or
click here to email a message.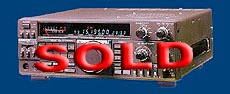 Ref# 02020901 - SW Receiver - Kenwood R5000 - Exc (Top)


*SOLD*

One of the top comm receivers of recent time. Used less than 20 hrs. Orig US $1,050. Priced at $500 OBO.Leave message at (978) 779-8238 or
click here to email a message.
---
Classified Ads - Submission Rules & Pricing Limitations: Classified listing as presented "as is" as submitted by the seller. NashobaLife.com and any of its affiliates, owners, or agents are not responsible for the veracity of the ads, the quality or condition of the items being sold, and does warrant or guarantee the items sold. All sales are between the seller and the buyer with any and all disputes being pursued solely between them.

Pricing is Simple and Cheap:
Basic Listing - Free or $5 with image.
Personal / non-business sales, $0 to $999, 49 words or less. GIF or JPEG image of 150x150 pixels or greater (we shrink if larger).
Standard Listing - $10
All commercial sales or any others at $1,000 or more. Up to 150 words, optional GIF or JPG image of 150x150 or larger (we shrink if larger).

Custom Listings - from $20
Custom ads with options like full page display, larger click-to-expand images, custom photography, custom wording, and so forth. Pricing is based on effort and starts at $20. Contact us for more info.

Submitting Ads: To submit an item for listing on NashobaLife.com, just follow the steps below:
click here to start a message and enter the following information:

A brief title (4-6 words) for the item
The description of the item as per the above listing types.
Your phone number and address (address not displayed or released)
Optional JPG or GIF image, 150x150.
If the ad has a fee, we will contact you.
Pricing Examples:
The seller pays for ads on the honor system. We received the submission, contact the seller, create the ad, and expect a check in the mail within 1 week. We are currently working on providing online credit card processing in the near future. Some pricing examples are listed below.


| | | | | | |
| --- | --- | --- | --- | --- | --- |
| Seller Type | Sell Price | Picture | Words | Fee Due | Ad Type |
| Private | $49 or less | NO | 49 | FREE! | Basic |
| Private w/Picture | $49 or less | YES | 49 | $5 | Basic+Image |
| Commercial | Any Price | YES | 150 | $10 | Standard |
| Private | $1000+ | YES | 150 | $10 | Standard |
| Custom, Full Page, Etc. | Any | YES | --- | Call | Custom |

Special Services:
NashobaLife can take a professional digital image of the item for you, including a higher resolution image that viewers can see when they click on the lead image. Pricing is as per regular ad price plus a 1-time imaging fee that starts as low as $25 that is paid at the time of the shoot. Nashoba region only. Call to arrange.

Listing Duration:The deal of the century. Ads are listed for at least 3 months. Additional run periods can be had at the current pricing at the time of renewal.

Removing Ads: When an item is sold, it is the responsibility of the seller to inform NashobaLife to remove it. You can click here to send a message now. Enter the email address you used to submit the ad and note the reference of the the ad.